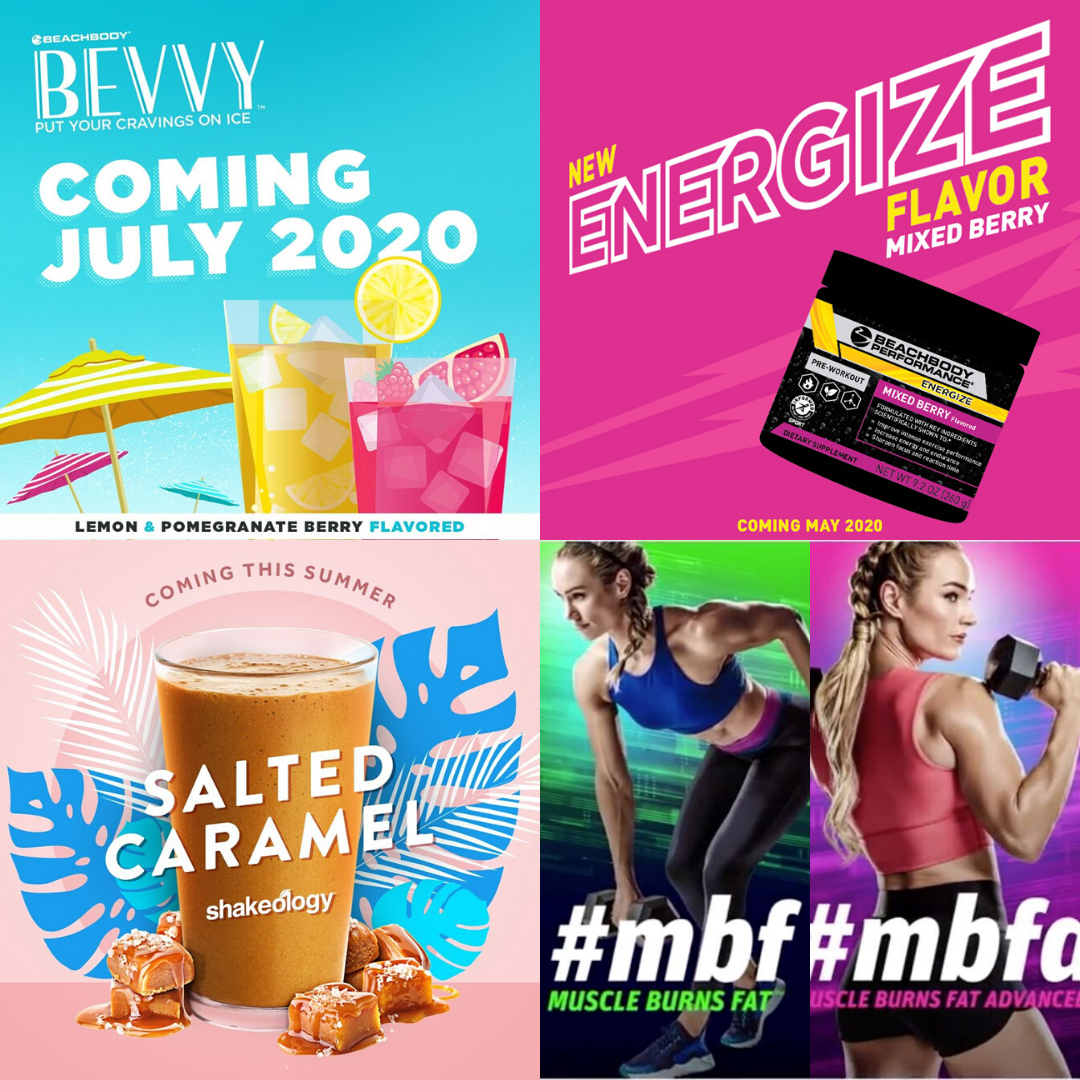 ​I participated in a crazy training yesterday and I am so excited and pumped about everything that I've learned.
I thought I would share the new things I have coming to the Imperfectly Fit Community! New workout, dense nutrition flavor, new pre workout flavor, and new drink!!!!
New Pre Workout Flavor!!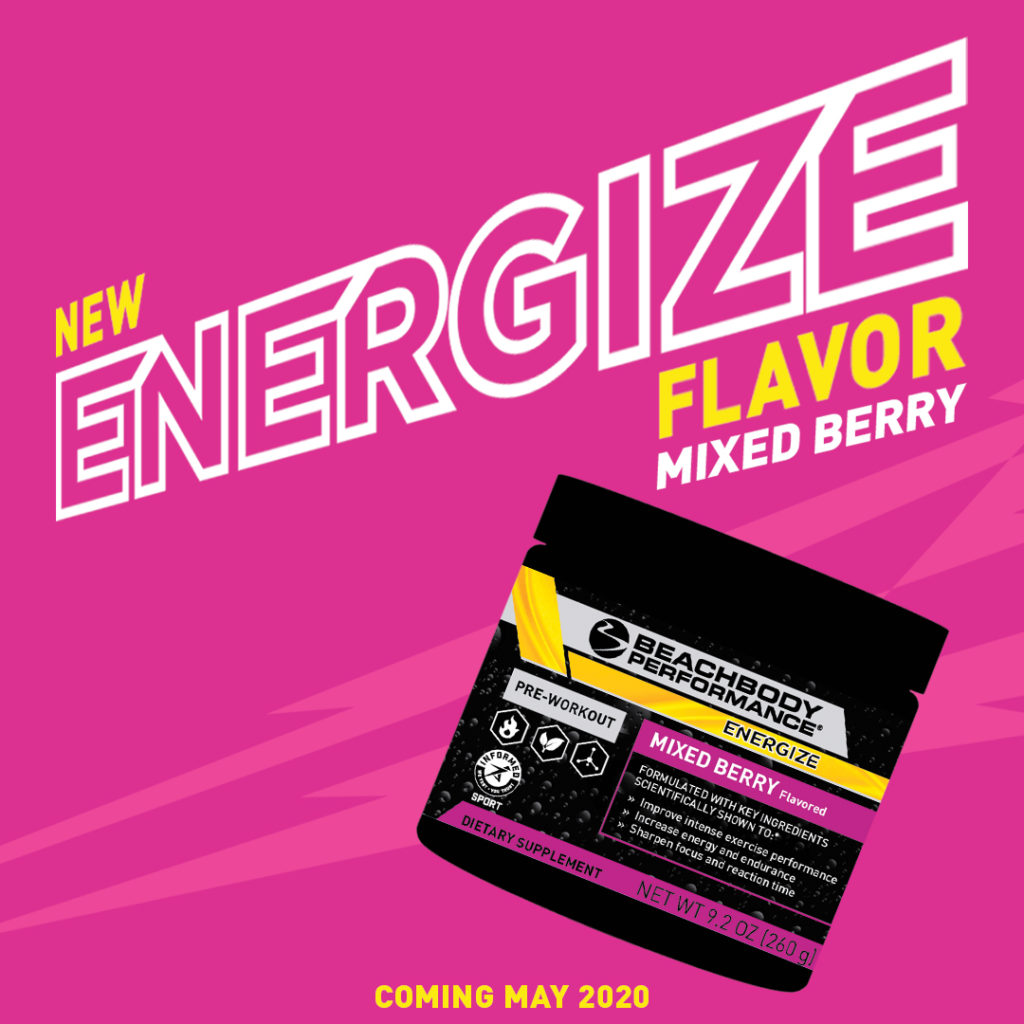 Mixed Berry is the newest flavor of the pre workout that I swear by!!
It features a delicious medley of berries including notes of strawberry, blueberry, and raspberry. Mixed Berry features a powerful trio of beta-alanine, caffeine, and quercetin to help boost energy and endurance, enhance exercise performance, sharpen focus and reaction time, and delay exercise-induced muscle fatigue.
Mixed Berry will be in 40 serving tubs and 32 serving stick pack cartons as either a one-time order or monthly subscription.
New Limited Edition Dense Nutrition Flavor!
Introducing Salted Caramel Dense Nutrition
With Salted Caramel Shakeology, you can enjoy a summer treat made without dairy ingredients that delivers premium proteins, prebiotics, probiotics, digestive enzymes, fiber, adaptogens, vitamins, and minerals.
Our newest flavor delivers notes of caramel, vanilla, and sea salt.
So, when you're in the mood for something cool this summer, skip the coffeehouse salted caramel mocha and blend up a creamy Salted Caramel smoothie instead.
Health never tasted so sweet. Available June 23 in US and Canada, while supplies last.
New Program!
Introducing, Super Trainer Megan Davies' newest programs, #mbf Muscle Burns Fat and #mbfa Muscle Burns Fat Advanced!
#mbf and #mbfa are 3-week programs designed to be done back-to-back that incorporate strength training and cardio to help you build lean muscle and burn fat, with full-body workouts that are set to the beat.
Megan keeps the moves simple, so you can let the tempo set your pace and drive your intensity no matter your fitness or experience level. You'll only need dumbbells and a BOD Rope, the cordless indoor jump rope, to complete #mbf and #mbfa.
VIP registration starts July 7th!
New Drink!
Put your cravings on ice!
Not your average tea, BEVVY is formulated with green tea phytosomes, brewer's yeast peptides, and fiber to help curb cravings and support healthy weight loss with regular use.
BEVVY comes in two refreshing flavors, Lemon Tea and Pomegranate Berry Tea and is only 15 calories per serving. Beachbody BEVVY will be available in 40-serving stick pack cartons as either a one-time order or monthly subscription.
BEVVY will be available in July for US.
What are the key ingredients and benefits of BEVVY?
BEVVY's benefits are derived from key ingredients including brewer's yeast peptides, green tea phytosomes, and fiber.
Brewer's Yeast Peptides: Made from brewer's yeast, these clinically studied peptides are shown to help curb cravings and decrease food intake with regular use.
Green Tea Phytosomes: Formulated to improve absorption, these powerful Green Tea Phytosomes have been clinically shown to help support healthy weight loss. The green tea extract is decaffeinated for use day or night.
Fiber: Each serving provides a good source of fiber (3 g) to help you reach your daily goals.
BEVVY facts: Gluten-free, Soy-free, Dairy-free, 15 calories per serving, Less than 8 mg of caffeine per serving