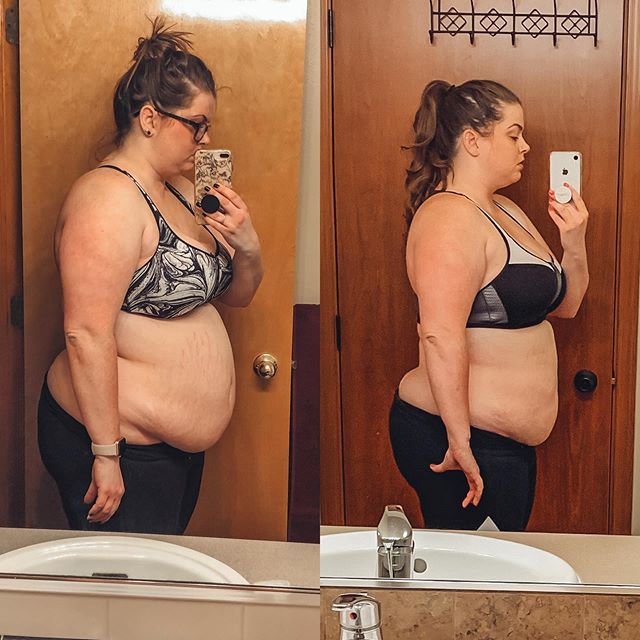 Mornings can rough, but when you go to get dressed and those pants don't button, it just gets worse. That sinking feeling in your stomach settles in and messes with your head. The whole feeling of the day changes instantly! 𝗚𝗶𝗿𝗹, 𝗜 𝗿𝗲𝗺𝗲𝗺𝗯𝗲𝗿 𝘁𝗵𝗼𝘀𝗲 𝗱𝗮𝘆𝘀.
When. I started my fitness journey, I was at the heaviest I had ever been, my anxiety was crazy high, my self confidence had never been lower, and I was so unhappy. I had even started buying pants that were a size bigger because I had just accepted I'd 𝘦𝘷𝘦𝘯𝘵𝘶𝘢𝘭𝘭𝘺 be that size — and forget wearing jeans!
Day one isn't the hardest, the day you decide this is the time you're going to make a stance and change your life, that's the hardest. You have to decided it's going to be different and you are going to do things differently to achieve these goals! You have to decide you are worth it, even though you've been telling yourself you're not. Trust my girl, you are more than worth it!
I would be so incredibly honored to join your fitness journey – as your cheerleader or as your coach! If you've decided today is the day you're making a change, click on the link in my bio or comment "this year will be different" in the comment and I'll message you!