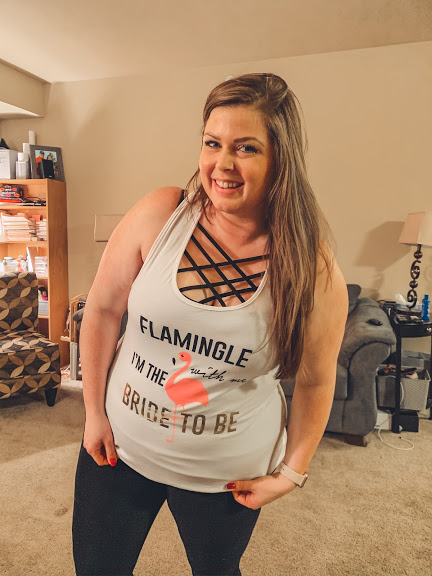 Calling All Brides!! Flamingo With Me!! — Ok — I don't actually know what that means! But it's a darn cute shirt! And plays off a running joke with my momma!!
Back to the point! Where are my brides to be at!? Any of you chasing fitness goals for those weddings!? — well! I've got the solution for you! Let's be Bride Bootcamp Buddies!!
💕One year access to fitness programs that can be done anywhere!
💕One year access my online support and accountability community! 👯‍♀️
💕Nutritional support!🍏🍓🍇🥦🥕
💕Superfoods shake to help you cut cravings, bridge any nutritional gaps, and make you *ahem* regular
💕Energy pixie dust! ⚡️
💕Personalized coaching from me for one year!! That means I'll be your personal cheerleader, gym buddy, and accountability buddy!! 👯‍♀️
Plus! We can talk all things wedding! You need a good girl gang to survive a fitness journey and planning a wedding! Let me introduce you to mine, they're the best around!

Click on over to the bootcamp information tab and lets get you registered!