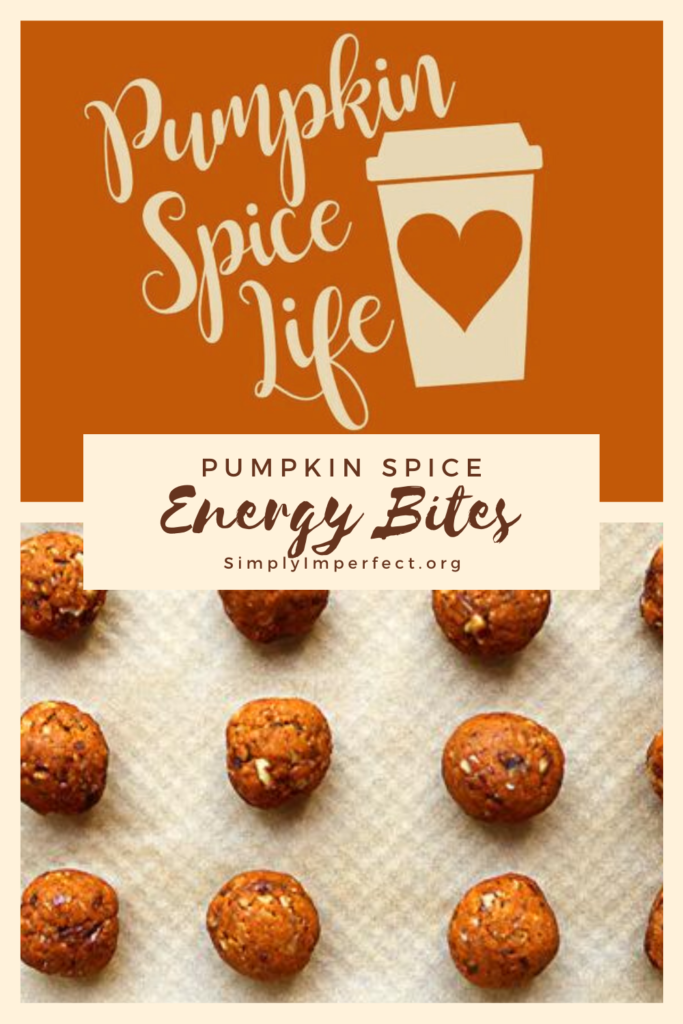 I don't know about you, but I love making energy bites! They are simple and easy to make! Plus, when I am short on time and hungry, they make grabbing something that isn't junk easy!
All you need for this recipe is five ingredients and fifteen minutes!!
Ingredients
¾ cup dry rolled oats
¾ cup all-natural smooth almond butter
½ cup pure pumpkin puree
¼ cup honey
3 scoops Pumpkin protein powder. (I used Plant-Based Vegan Shakeology. It's my favorite, plus is packed with other nutritional benefits!)
Instructions
Combine oats, almond butter, pumpkin, honey, and Shakeology in a medium bowl; mix well with clean hands (or a rubber spatula).  
Shape mixture into 18 balls, approximately 1 Tbsp. each. 
Serve immediately, or store in an airtight container in the refrigerator for up to five days.
Recipe Notes
No Dairy, Vegan
The Nutrition Facts box below provides estimated nutritional information for this recipe.
Original recipe, click here