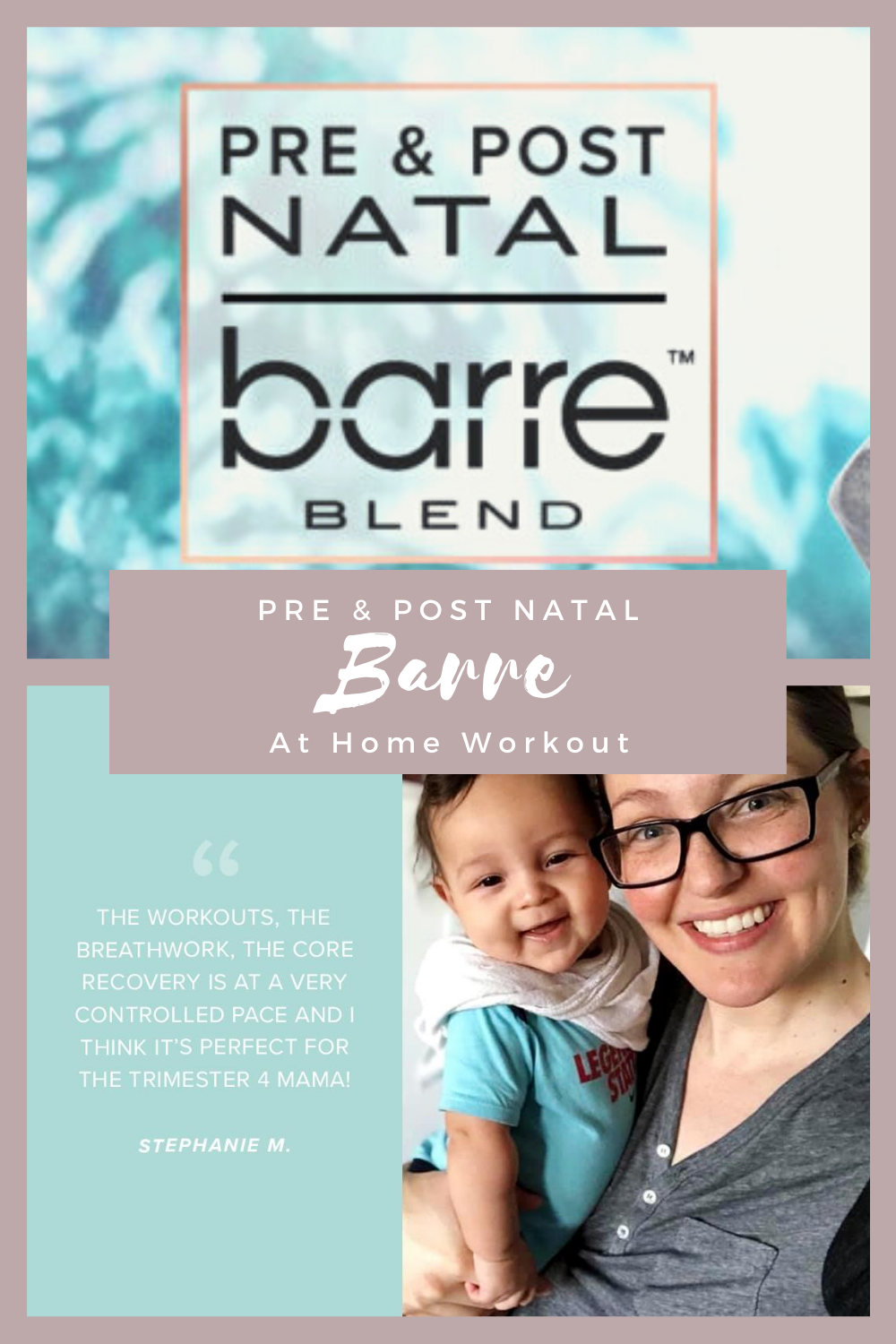 Pre & Post Natal Barre Blend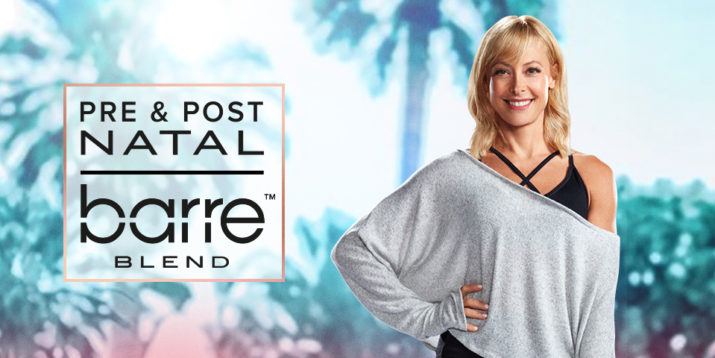 Help optimize your pregnancy journey with the performance-based fitness program that blends barre, Pilates, and cardio interval training in safe and effective total-body workouts.  This comprehensive program provides a safe foundation for you to thrive physically, mentally, and emotionally—from your 1st trimester through your transition to motherhood. The program features effective, low-impact, high-energy workouts and more, to help prepare your body for labor and guide you towards a healthy, fit pregnancy, and help support postpartum recovery.
Pre & Post Natal Barre Blend Program Information
Program length: 42 weeks (From 1st Trimester – Postnatal)
16 Trimester-Specific Workouts
Workouts per week: Vary by Trimester
1st Trimester = 4 workouts per week
2nd Trimester = 5 workouts per week
3rd Trimester = 5 workouts per week
Postnatal = 4 workouts per week
Workout length: 30 minutes Modifier and intensifier available   
40 Supplemental Videos
10 Minute Enhancements: These 10-minute workouts offer a quick, focused burn that you can use in addition to the calendar in any trimester, or fit into your busy life at any time.
Breathwork: The skills developed in these sessions will support healthy breathing and enhance total-body awareness during your pregnancy.
Barre Blend Modifications: Updates to the Barre Blend original workouts with Pre and Postnatal modifications.
ADLs: Activities of daily life take on new meaning as your body changes dramatically during pregnancy. Focusing on proper postures for these activities contributes to ultimate functionality in daily life.
I AM Meditation Series by Elise Joan
60, 3-5 minute meditations based on each of the Barre Blend "I AM" Daily Motivation cards that serve to calm, motivate, and inspire.
Equipment Needed: Light dumbbells (1-5lbs), Beachbody Resistance Loops (light, medium, heavy), a mat, sturdy chair, towel
Optional: Barre socks, and digital "I AM" Daily Motivational Cards
Release Schedule
Pre & Post Natal Barre Blend Supplemental Videos (4PM PST on date noted)
8/31: 3 Breathwork; 5 Enhancements
9/18: 5 Barre Blend Modifications
9/25: 6 Enhancements
10/2: 10 Enhancements
10/9: 3 Enhancements; 8 ADL (Activities of Daily Life)
I AM Meditation Series by Elise Joan
8/27: 5 videos
9/9: 5 videos
9/25: 5 videos
10/2: 5 videos
10/9: 5 videos
10/16: 5 videos
10/23: 5 videos
10/30: 5 videos
11/6: 5 videos
11/13: 5 videos
11/20: 5 videos
Who is Elise Joan?
Elise Joan, Beachbody Super Trainer and Creator of Barre Blend is an innovative and inspiring mind/body professional who holds multiple nationally recognized fitness certifications, including PRO-NATAL and has been a wellness expert and Host with Lifetime Television, ABC News, E!, EXTRA, CBS News, and Amazon.com among others.
Elise is a former professional dancer who has taught barre fitness and yoga for over a decade. In her many years of experience as a highly educated, world-class trainer, she has coached hundreds of women on their pre and Post Natal journeys. Elise has closely studied the latest information in the Pre & Post Natal fitness field and is bringing a cutting-edge wellness methodology to this program.